Regional Activities
Upcoming Events

Wednesday, April 17, 2023 (Sundown)
Light Yellow Shoah Candle
Thursday, April 18, 2023
YOM HASHOAH
Light Yellow Shoah Candle Wednesday (4/17) at Sundown

Sunday, June 4, 2023
MAR INSTALLATION OF OFFICERS
Beth Sholom Congregation
Thursday-Sunday June 29-July 2, 2023
FJMC INTERNATIONAL CONVENTION
Philadelphia Marriott - Downrtown
Special Convention Note: Our Regional Past President, Alan Budman,
will be installed as the new International FJMC President and
Bruce Tomar, our Regional Past President will be installed as the new
International Executive Vice President
Friday-Sunday, June 7-9, 2024
QUAD-REGION RETREAT
Camp Zeke, Lakewood, PA
---
FJMC INTERNATIONAL & MAR REGIONAL INITIATIVES
Shomrei Ha'aretz



The Leadership Council of the Conservative Movement has adopted this FJMC environmental program as its own. It includes the development of soy Shabbat candles (either tea candles in small tins or larger votive candles); plates and utensils made of soy, which are used in congregations across the continent; the development of a solar Ner Tamid; and a partnership with the Jewish National Fund that involves carbon offsets and eco-projects in our communities and in Israel.
Hersh Muchnick Leadership Training Institute
MAR-FJMC is committed to providing a significant number of leadership training seminars each year on membership, motivation, fundraising, programming. Also available is a Club Officers Manual that provides guidelines for building and maintaining a successful Men's Club.
Wellness Initiative
The FJMC is encouraging individual clubs to develop wellness and health activities locally, and is promoting a Walk to the Convention, where participants in an exercise program will be recognized at the July 2009 FJMC international convention. We also incorporate healthy food and walks into our weekend retreats.
Involvement of Conservative Generation Y's
This program, called Ha-Dor Ha'Bah (Engaging the Next Generation) will involve those in their 20's and 30's more in Jewish life – ultimately leading to their membership in Men's Clubs and Brotherhoods.
Yad Shel Chai



This program, first developed by a Men's Club in Jacksonville, Florida, recognizes youth in the congregation who have read from the Torah 18 times since their Bar or Bat Mitzvah.
Over the past 20 years, FJMC has woven itself into the fabric of Conservative Movement life through a variety of activities and publications which help to enhance Judaism in our homes and synagogues.
Yom HaShoah Yellow Candle Program


Men's Clubs distribute these specially crafted candles to synagogue members to light on Erev Yom HaShoah to remember those who perished during the Holocaust. Typically, clubs request contributions to defray the cost of the program and to support Holocaust-related ventures. Youth from synagogues using the candles may apply for FJMC scholarships in the United Synagogue "Darkness Into Light" program for Eastern Europe travel.

Keruv



FJMC pioneered outreach to families with intermarried members through its Keruv program, including new efforts to make our synagogues and prayer services welcoming to all congregants. FJMC's Keruv program sets no pre-conditions or goals of conversion. Two books in the Hearing Men's Voices series - "Let's Talk About It" and "Building the Faith" - form the basis for this program.

World Wide Wrap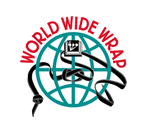 Each year on the morning of the NFL's Super Bowl, FJMC promotes a special morning minyan at synagogues around the world where the mitzvah of tefillin is explained and demonstrated. This world-wide event is a fixture in synagogues throughout North America and in Australia, India, Europe, and South America.
Tefillin
FJMC produced a highly acclaimed video entitled, "The Ties That Bind", which explains the traditions behind, and the use of, tefillin, and published "A Tefillin Spiritual Primer", a pamphlet giving the prayers over the tefillin.
Hearing Men's Voices


This book series focuses on various men's issues, with each book providing discussion topics for group sessions and providing information on establishing a local program. The books include: "Listening to God's Voice" (men's spiritual lives); "Body and Spirit" (men's health issues); "Our Fathers/ Ourselves" (men's roles in the Jewish family); and "Work and Worth" (work in men's lives).
Hebrew Literacy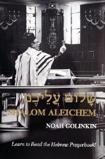 This program assists laymen to teach other laymen how to read Hebrew. Shalom Aleichem teaches the Friday night service, and Ayn Keloheynu teaches parts of the Saturday morning service.
This series provides understanding of how to observe Shabbat, Pesach (Passover), and Chanukah. It includes texts, teacher's guides, and audiocassettes. A fourth installment of the series includes "A Time to Mourn, A Time to Comfort", a practical guide for mourning customs and practices.


Enhancing Jewish Observance
FJMC has developed several programs to enhance Jewish observance in the home and in the synagogue, including easy-to-follow instructions on "Understanding Havdalah" and "Understanding Ma'ariv"; a booklet entitled "Your Home is Your Sanctuary" regarding the use of a mezuzah on the doorposts of our homes; a video on the choreography of the Torah service; and a Pidyon HaBen kit on the ritual of redeeming the first-born son.
Haftorah Scroll
FJMC commissioned a scroll of every haftorah read during the year and allows clubs and individuals to purchase individual ones. Outwardly, it looks like a Torah scroll, but when opened, it includes personal dedications plus vowels and the trop.
FJMC – A Grass Roots Organization
With a New York office of only one employee, FJMC develops all its programs through a cadre of dedicated volunteers. We are a grass roots organization with much of our work being done at the local level. Individual Men's Clubs and Brotherhoods offer a variety of activities, including father-child activities; programs to enhance Jewish observance; speaker breakfasts; Men's Club Shabbat; ushering at services; sports activities; and fund raisers. Our clubs are major forces in the activities of our synagogues.
Men's Clubs are grouped geographically into 15 egions with each region having its own programs and initiatives. When all of the component parts are joined together, FJMC is an outstanding and meaningful organization of which to be a part. Every congregation and Jewish community should have a Men's Club presence to involve Jewish men in Jewish life and to work toward a more vibrant Conservative/Masorti Movement.